ITA Labs Brochure
Introduction:
ITA Labs is the commercial arm of ITA Limited and comprises a team of scientists who employ analytical techniques across multi business sectors. Whether customers are local or global, we aim to ensure that your product meets the standard you set, complies with legislation and is fit for purpose.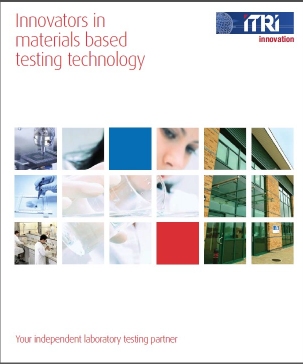 ITA Labs, with over 80 years' experience is the foremost authority on tin and related materials. It is a membership based organisation representing major tin producers and smelters world-wide.
Accredited by UKAS to ISO 17025 (No.4119) ITA Labs is a key global provider of contract testing and consultancy services to a broad customer base including:
• Aerospace
• Automotive
• Electronics
• Mining
• Minerals
• Polymers
• Telecommunications
• Energy and Environment
Headquartered in the South East of England our laboratory is run by a team of scientific and product development professionals involved in chemical, physical and microstructure analysis, materials testing, process engineering, product design and failure investigation.
As an independent and impartial service provider we can partner your business in a variety of ways often saving you significant amounts of time and money.
To receive your download, fill in the form to the right.
We take your Privacy very seriously and you can unsubscribe at any time. If you have any concerns about providing your contact details, please see our Privacy Policy.